On the 19th, we were invited to join the Smuggler's Bay trek. We start walking from the beachfront property toward the mountains. The trek is really challenging. To get to smuggler's bay, you hike up and then back down several mountains which are incredibly steep and covered in sharp scree (loose rock). One of the descents is so steep you feel like you're rock climbing. When you get to the top of the first mountain there is a beautiful view of the Daba port and the ocean.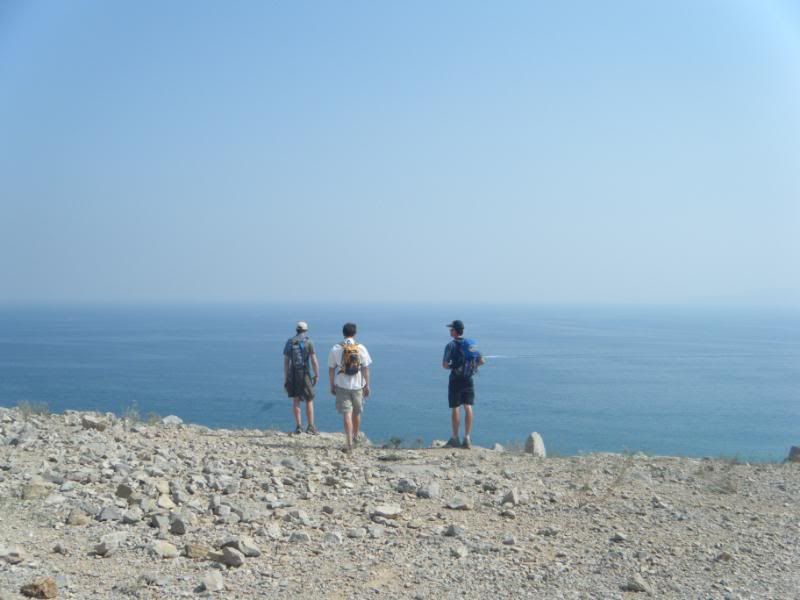 Once you get to the top of that, you follow the back side of that mountain, which runs into another mountain, and then there is this really steep ascent. I was definitely the slowest hiker. Devan (our guide) does this trek several times a week and smoked all of us up the mountain. When you get to the top of that mountain, you can see smuggler's bay in the distance. There are clothes and empty bottles and all sorts of other things scattered around the entire way. When you round one corner, you can see across this very narrow and steep valley/crevasse to the actual trail the smuggler's use. We don't take this path because it isn't as direct and because we're more likely to see Iranians along the way.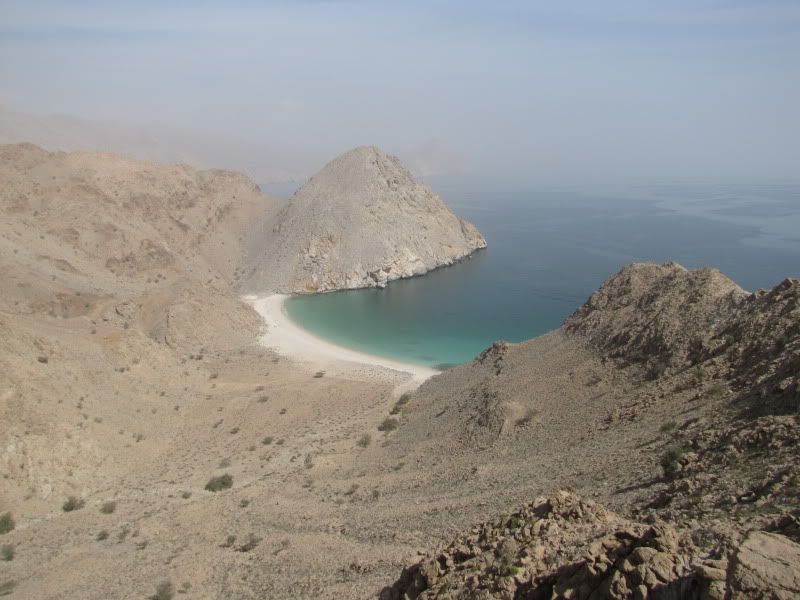 Then there is a heinous descent- I got attacked by a couple of rocks. Eventually you end up in the bay. Its a huge relief to reach the sand.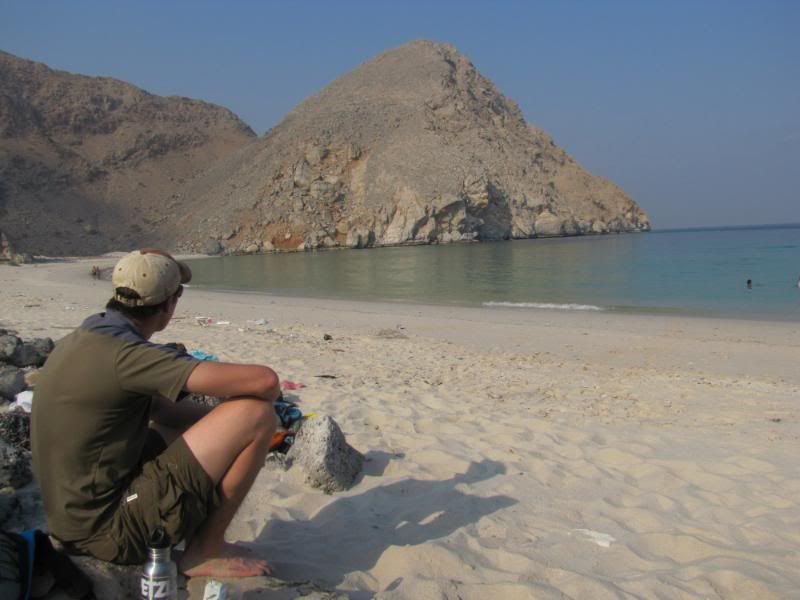 The water here is slightly warmer than the other beaches, incredibly calm and clear. I brought my snorkel mask and did a little underwater investigating and saw a few fish and lots of coral and trash.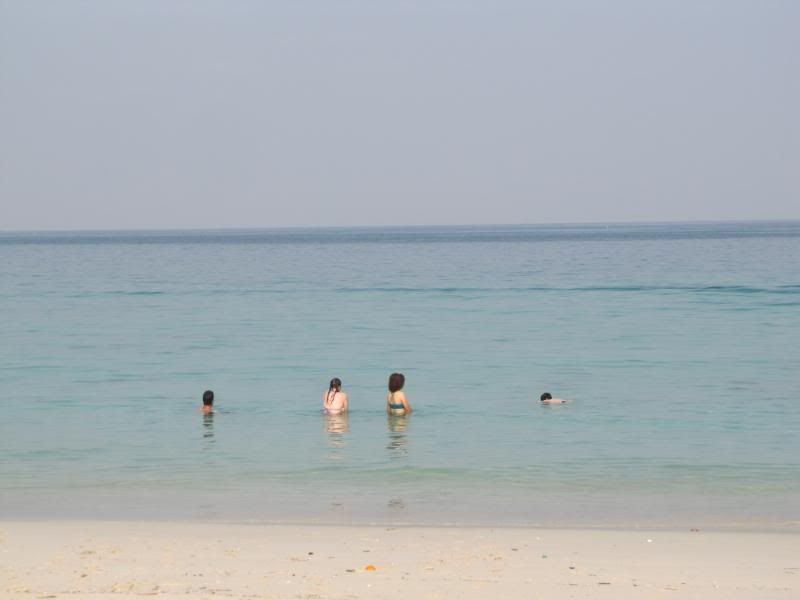 We had lunch at the beach before heading home. We returned on a different path. Imagine a stream filled with large boulders, running down the seam between two mountains, now take away the water. That was our path back. Lots of scrambling and big steps and balancing. We saw first hand the dangers of smuggling...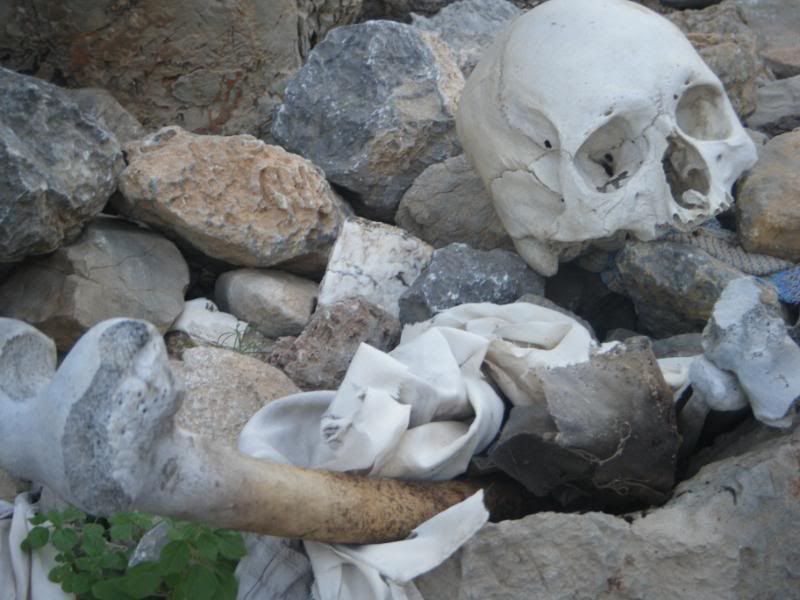 Then there was one last big mountain to summit before the descent back home. Will snapped a photo of me getting to the top.
We were all sore and tired by the time we got home, and went out for a well deserved plate of biriyani.