Feeling pretty brave, we took the bright yellow Tahoe into Dubai on Monday. The traffic in Dubai is insane, and the drivers are even more nuts. We headed to the area of Dubai called Deira, which is the older part of town where all the souqs (stores) are. We spent tons of time in the spice souq buying frankincense, vanilla, saffron pistachios, saffron and cardamom. We had street food and found an awesome shop selling traditional clothes and shoes from India.
Mike and Micah tried on the traditional Arab men's dress and I put on an abaya and a sheila. Then Jesi and I had way too much fun trying on handmade leather shoes from India. I tried on a pretty crazy pair, and bought a different, equally interesting pair.
The boys in their regalia-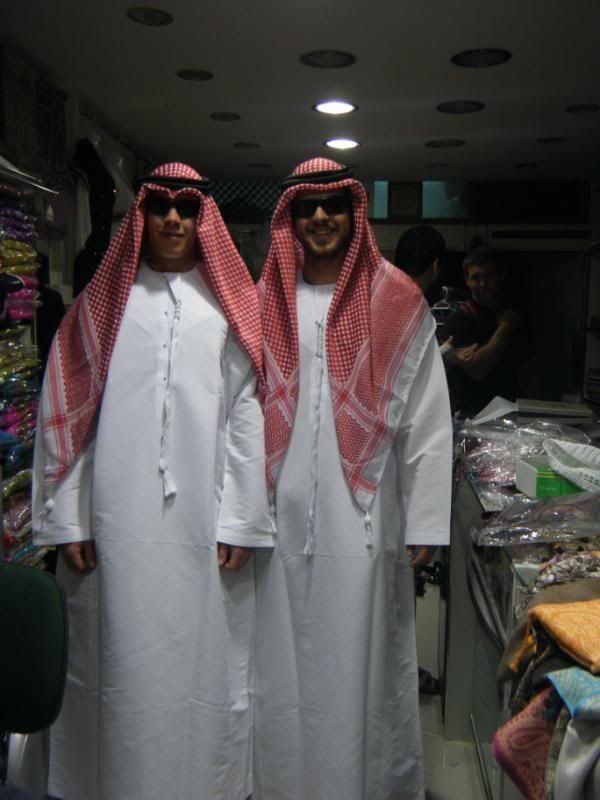 The three of us-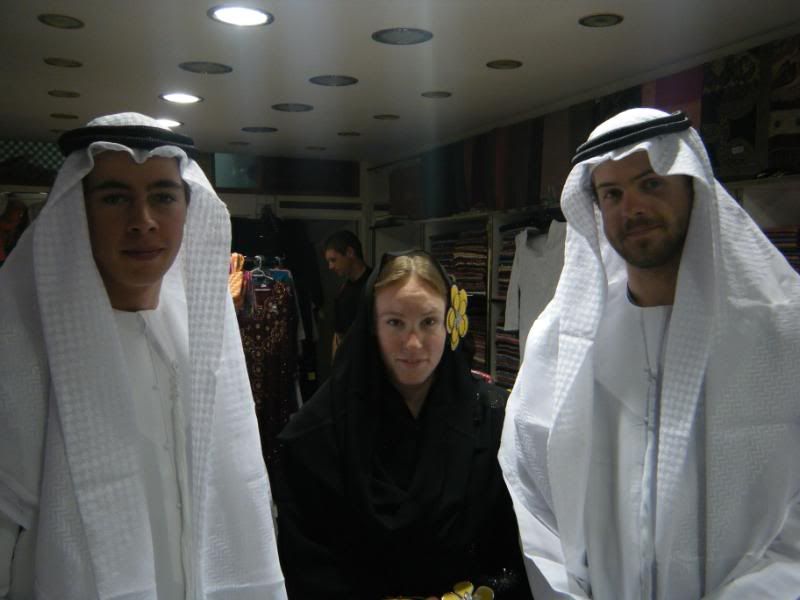 check these shoes out-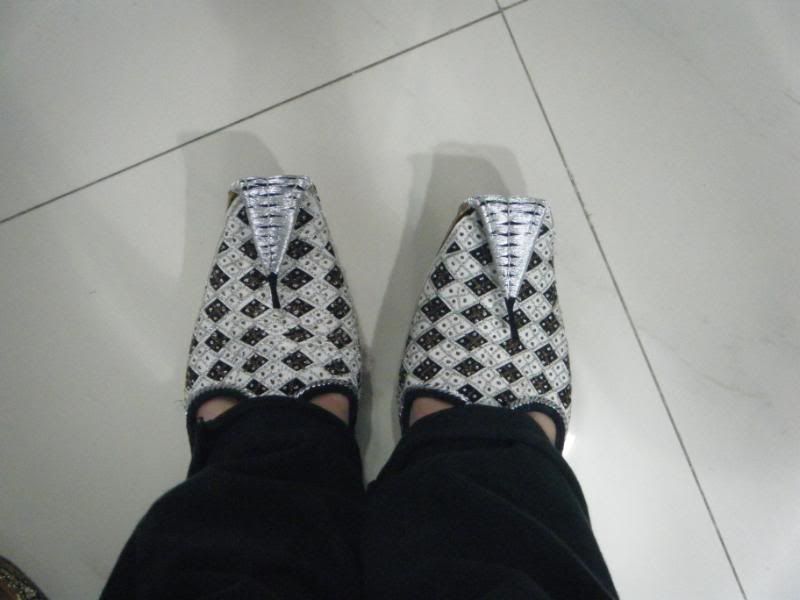 The shoes I actually bought are a little less ridiculous. The ones above have the pointy, upturned elf-like tip. The ones I have are pretty pointy, but they don't have the elf look going. They're handmade out of leather in India. The weird thing is that they make both shoes exactly the same, there isn't a left or right, so they're pretty odd feeling until they're really broken in. I plan to get them nice and damp the first time I wear them to speed up the process.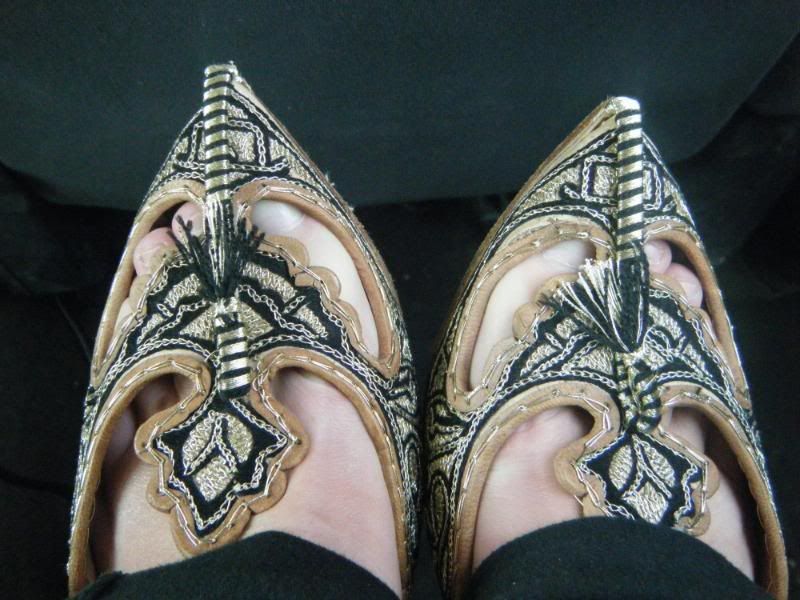 After spending way too much time trying on fun clothes, we headed to a sheesha shop. In the states, the pipe is called hookah and the tobacco itself is sheesha. Here, you just say sheesha pipe instead of hookah. Mike bought a small sheesha pipe and several flavors of sheesha. Micah and Jesi bought a really big cool hookah and a couple of flavors. There was a great view of the Burj Dubai, the tallest building in the world, from the sheesha shop.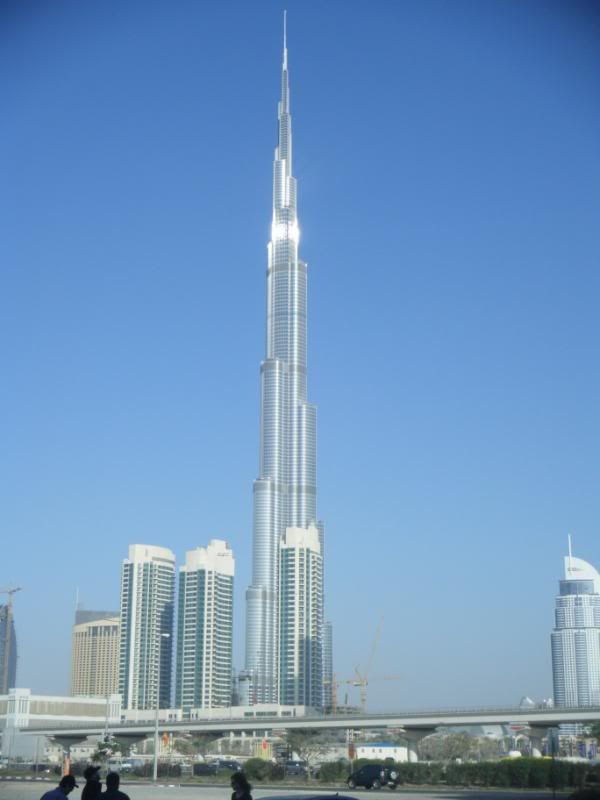 When we got home, they were eager to try out their new toys. They got both sheesha pipes going as well as some Omani frankincense. Omani frankincense is the highest quality and also the most expensive. It typically costs around a dirham per gram.