The day after we went kayaking we still couldn't run any programs, so we decided to drive to Ras al Khaimah (a nearby Emirate and city, RAK for short) to go climbing. We have this great book called UAE Rock Climbing which is a guide to tons and tons of climbing areas in the UAE. Its pretty pricey (around $45 US) because it was produced locally but definitely worth the money. The rock was slab- very crimpy and sharp. (crimp = tiny hand hold) The rock was very brittle and we kept pulling off chunks as we climbed. Needless to say the belayers wore helmets. We were hesitant to lead climb due to all the loose rock so we scrambled to the top via a goat path and set up top ropes. The various routes ranged in difficulty from 5.7 to 5.9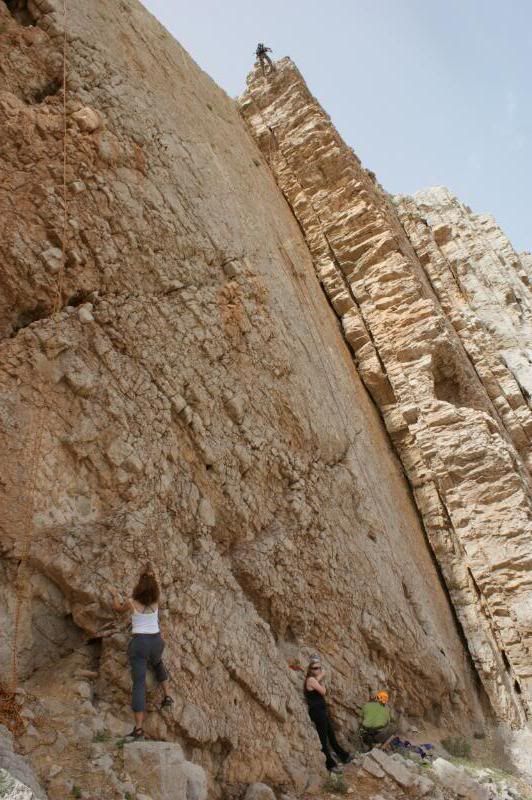 Devan brought his fancy camera and took some fantastic photos. All of these were taken with his camera.
I had a cool cultural moment while I was climbing that really contrasted a specific climb I was on in the states. Several years ago, I headed to Richmond, Virginia with my friend Alex to learn to lead climb. Across the river from downtown there are the remnants of the old bridge, including the bridge supports, made from massive stone blocks. Someone figured out they were fun to climb and bolted them. While I was climbing on lead for the first time, a gospel convention across the water began. We spend several hours climbing to gospel blasted across the river.
While I was climbing in RAK, the call to prayer began and echoed through the valley. It lasted my entire climb up the wall and didn't stop until I was safely on the ground. Here, the call to prayer is quite beautiful as most of the men who do it are quite talented singers. We often stop to listen and comment on what we think of the singer. At the tiny mosque down the street we've become accustomed to the several different voices we hear and recognize our favorites.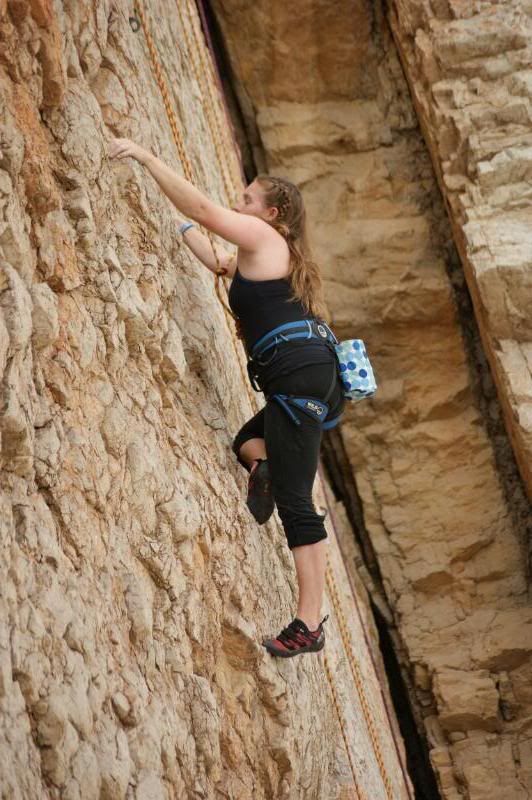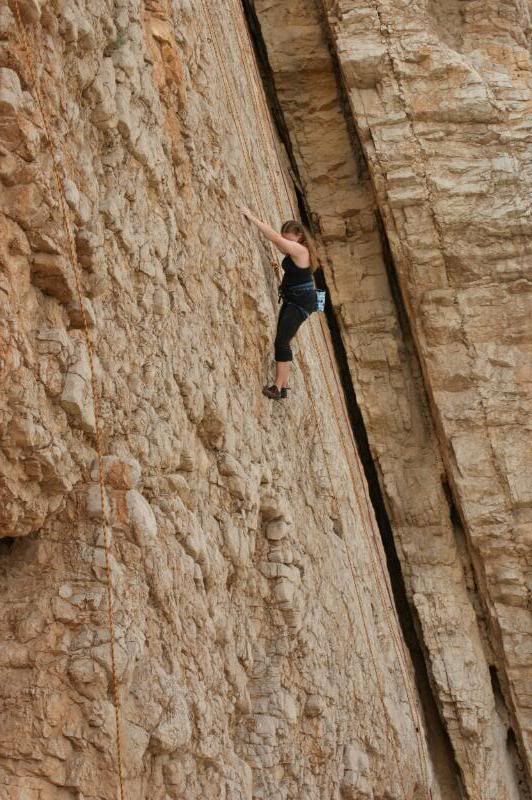 Devan hanging out observing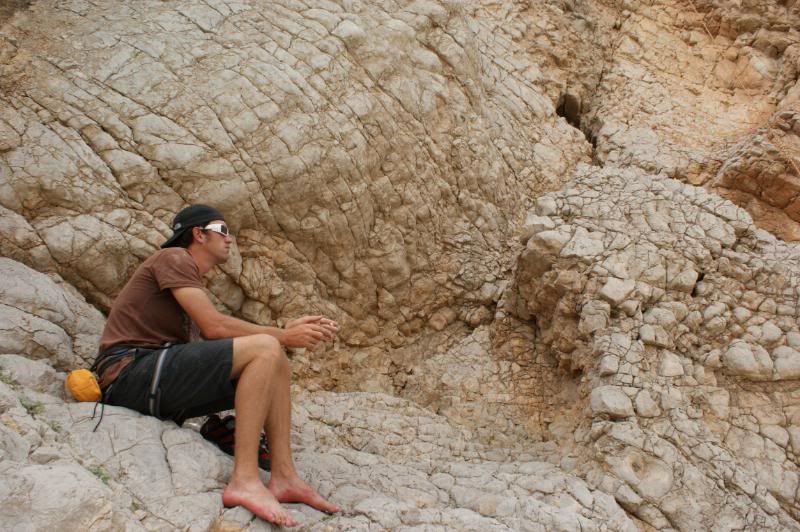 Devan climbing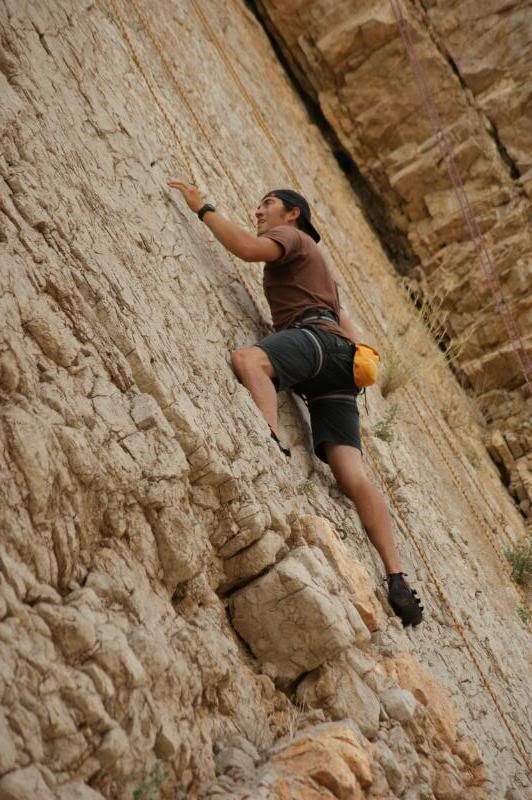 Jesi and her amazing fro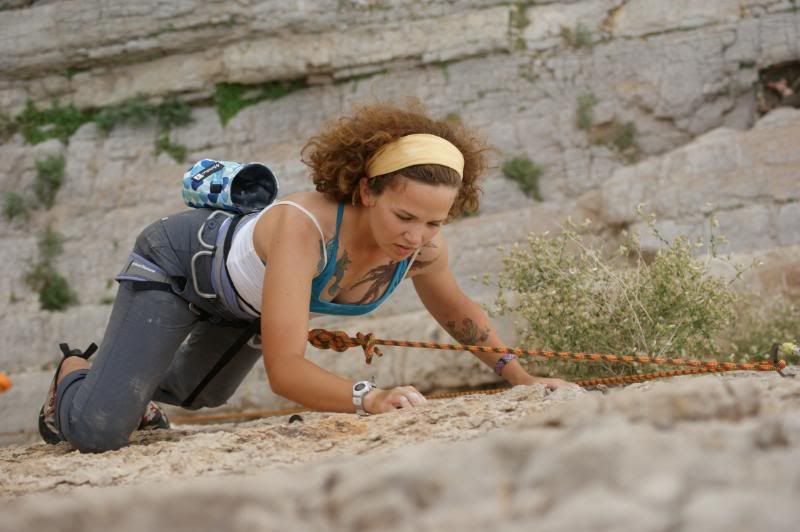 The rock is sharp! Jesi ripped her new pants. :(
Will is a badass and makes awesome faces when he climbs-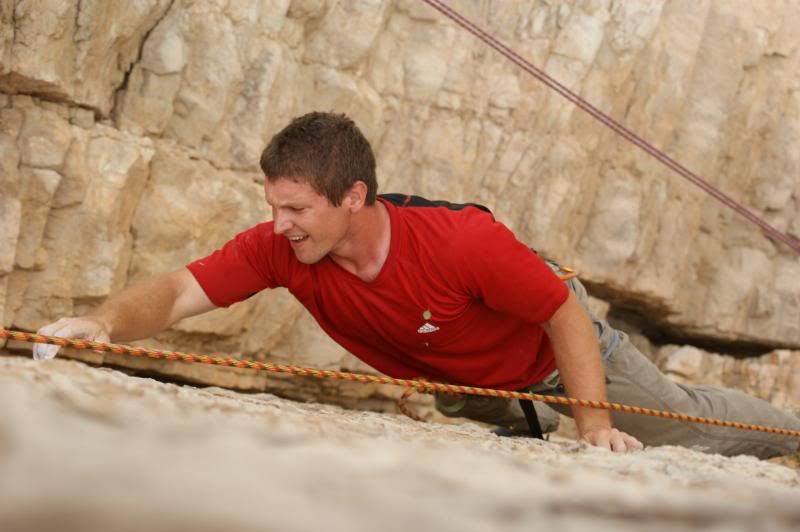 Micah-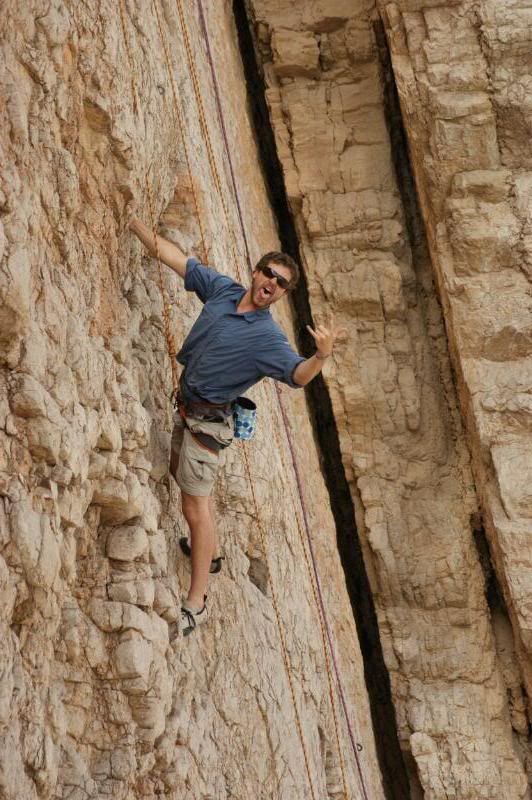 Mike at the top of the arete-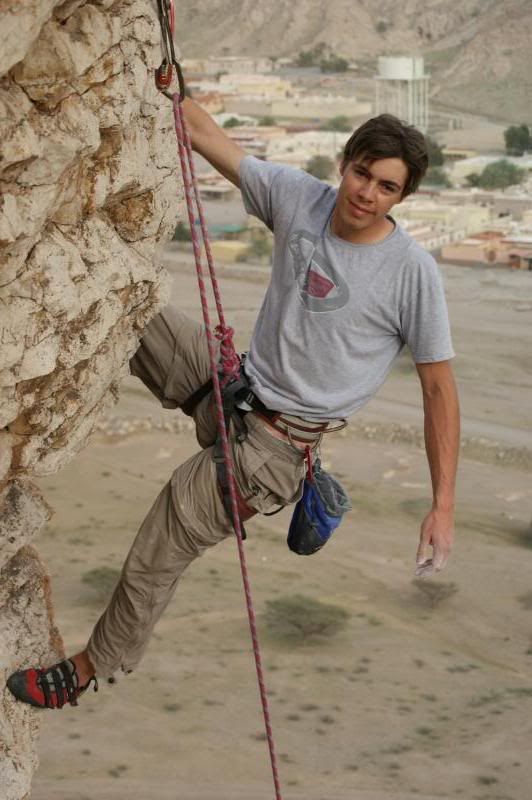 *a note about updates- the internet cafe here is extremely slow, and has recently been really bogged down by people downloading various things. It has been nearly impossible for me to upload photos in a reasonable amount of time. Now, I spend the majority of an hour uploading 13 photos which leaves no time for posting them on blogspot. We have been a few fun places since this trip and I'll be updating with all that fun stuff as soon as I can. *